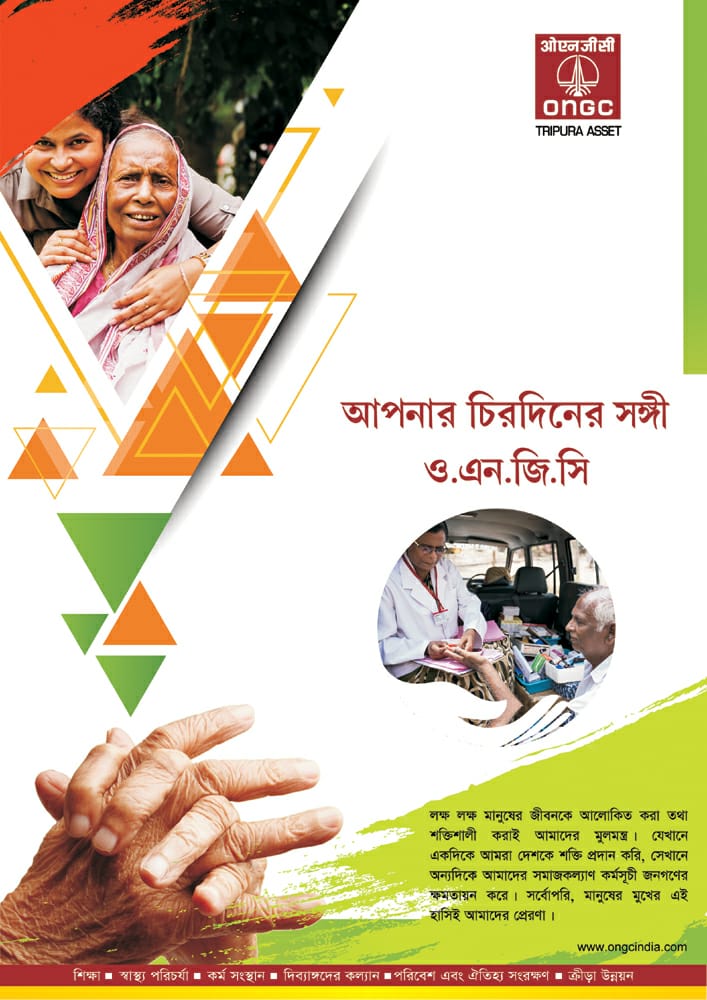 Article
Foreign tourist inflow rises by 789 % in world famous Kaziranga national park in Assam
After Namibia, South Africa to send over 100 cheetahs to India
EU Commission to file court cases against 6 countries causing environmental damage
India gets its first covid nasal vaccine iNCOVACC manufactured by Bharat Biotech
Daily News Photo Album
74th Republic Day celebration at Civil secretariat, Agartala on January 26 and Chief Secretary J K Sinha hoisted the national flag.
Final dress rehearsals of security forces held at Assam Rifles ground in Agartala on January 24 for Republic Day parade.
Election Commission observers hold review meeting on poll preparedness at Agartala on January 24.
Idols of Goddess Saraswati being given final touch ahead of Saraswati Puja in a studio at Agartala on January 23.
CM Dr Manik Saha and Rajya Sabha MP Biplab Kumar Deb meets an injured BJP worker at Trauma Care Centre in GBP Hospital in Agartala on January 24.
Sports
New Delhi: The Union Sports Ministry has reportedly asked Wrestling Federation of India (WFI) President Brij Bhushan Sharan Singh to resign within 24 hours.
Finance
National
A credit score is the numeric representation of an individual's credibility as a borrower. Although there are various other credit scores like FICO score, Equifax score, etc., most lending ..